Purr-Cussion IceCream - Cream lynx point male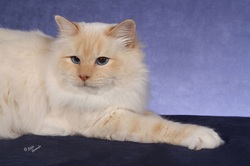 I'm now a grand and a proud dad. The dad stuff was a bit much so now neutered and showing in the alter class.
My Dad is Purr-Cussion Gusto and Mom is Purr-Cussion Ensemble.
(Picture to come soon)
---
Purr-Cussion Jingle Bell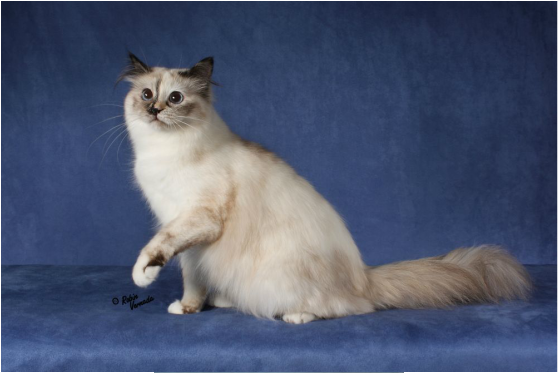 I am a little seal tortie point female. I resemble Agogo Bell who won awards.
I'm now in the show world. I was born May 13th, Mother's Day. My mother is Hiawatha, a chocolate tortie point.
---
Purr-Cussion Hosanna, Purr-Cussion Harmonica and Catequil Giga of Purr-Cussion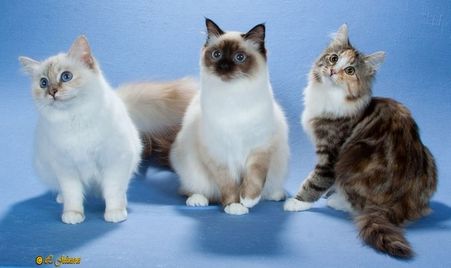 Names are from left to right. The left two are Birmans:
Hosanna is a blue cream point, Harmonica is a seal point who has won InterAmerican Awards last year
The third is our very fun, loving, Norwegian Forest Cat, Giga , who we show in the Alter Class.
---